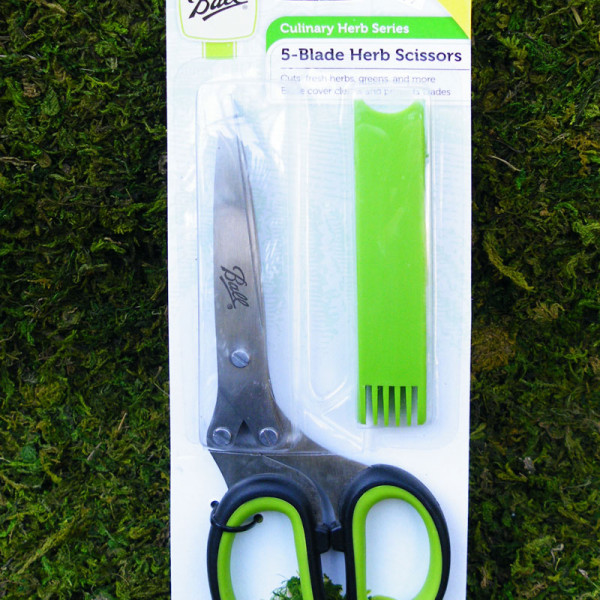 5-Blade Herb Scissors
Cuts fresh herbs and greens, with blade cover that protects and cleans.
These shears have 5 blades that essentially chop your herbs into tiny bits with their scissor action. It's great for adding fresh herbs while cooking or in salads. Cut fresh herbs before drying to make dry time much quicker.