Kind words from our clients:
"Such a pleasant day spent at the Mount and Berkshire Botanic Garden. As usual it was another of your well-planned bus trips. You guys are the best! Thank you again." KK
"I want to thank you for all you do to make these trips so wonderful. I enjoyed so much, the Brooklyn Botanic Garden and the Cloisters." KM
THANK YOU for planning a great trip to the Philadelphia Flower Show. It was my first time there and it was truly amazing!!! Both the flower show and the trip to Longwood Gardens gave me some inspiration. It was a nice group of people, the accommodations and meals at the hotel were top notch. Great trip! Kudos to both of you!!! JD
We're going back to Philly!
This year's theme is: "The Garden Electric!" That spark of joy that comes while giving or receiving flowers — this is the moment captured by this year's PHS Philadelphia Flower Show.
From the dazzling array of colors, unique shapes and textures, and rich fragrances of gorgeous floral displays and gardens come feelings of excitement and celebration. This year's theme brings the electrifying presence of today's most dynamic designers of floral arrangements, lush gardens, and landscapes to visitors from around the world."This year's theme, 'The Garden Electric,' is meant to encompass the feeling of magic, celebration, and awe we get when we encounter gorgeous flowers and gardens. We are creating a truly immersive experience for guests centered on bold, eccentric, vibrant color pairings, and an element of surprise that will ignite a sense of wonder and excitement in our guests" said PHS's Director of Design, Seth Pearsoll.
---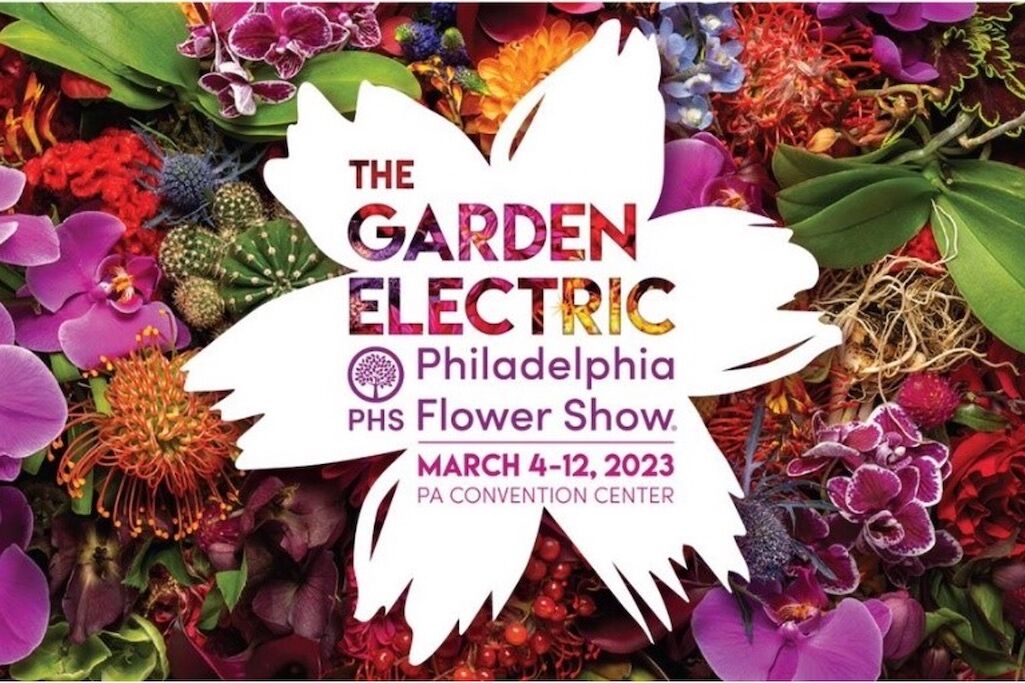 Join us Wednesday, March 8th and Thursday, March 9th. On Wednesday we stop at Longwood Gardens and tour their famous conservatory and grounds. We will be staying at The Mendenhall Inn in Mendenhall, PA. We'll have a wonderful gourmet dinner and restful night. Breakfast at the Inn and we are off to The Flower Show! We'll spend a fantastic day touring the gardens and the many vendors. See judged competitions and take in a lecture or two.
Taking this trip during the week should make for smaller crowds. We will have a bit smaller group for the comfort of all. So sign-up soon.
Trip Includes:
Round trip transportation from Ballantyne Gardens, Hotel, Gourmet dinner Wednesday night, breakfast Thursday morning, admission to Longwood Gardens and admission to the Philadelphia Flower Show. venues.
$389.00 per person double occupancy $369.00 triple rate .
Please complete trip sign-up sheet and waiver and return by January 15th, 2023