Kind words from our clients:
"Such a pleasant day spent at the Mount and Berkshire Botanic Garden. As usual it was another of your well-planned bus trips. You guys are the best! Thank you again." KK
"I want to thank you for all you do to make these trips so wonderful. I enjoyed so much, the Brooklyn Botanic Garden and the Cloisters." KM
THANK YOU for planning a great trip to the Philadelphia Flower Show. It was my first time there and it was truly amazing!!! Both the flower show and the trip to Longwood Gardens gave me some inspiration. It was a nice group of people, the accommodations and meals at the hotel were top notch. Great trip! Kudos to both of you!!! JD
Join us this Summer on a wild adventure to Hildene, The Lincoln Family Home
Thursday, August 4th and Friday, August 5th
---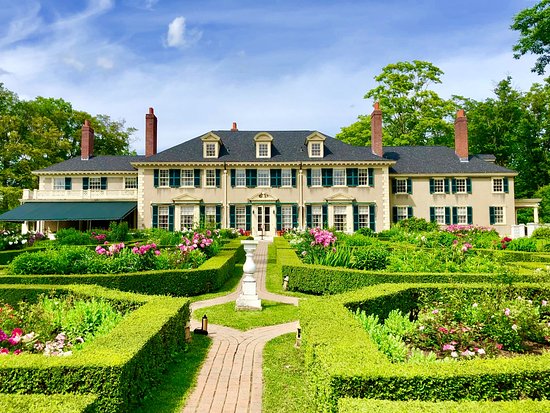 Join us on a brand-new trip! We are traveling with a smaller group, only 40 guests, maximum.
Come with us to the ancestral home to three generations of President Lincoln's descendants. The Hildene estate is 412 acres comprised of Robert and Mary Lincoln's home, Kitchen and cutting gardens, a formal gardens and overlook, as well as the Pullman Railcar "Sunbeam", welcome center and museum store.
Guided by its mission Values into Action Hildene sees the family estate, not just as the historic site it is, but as a pollinator sanctuary that it must be. From forest to formal garden the goal is the same, to raise awareness that pollination is essential for plant reproduction and for ecosystems to endure. Hildene is committed to becoming a property-wide example of how to make a difference in reversing the loss of habitat, the use of pesticides and diseases that affect pollinators.
Robert Todd Lincoln was the eldest of the four sons of President Abraham Lincoln and his wife Mary Todd Lincoln, and the only one of them to survive into adulthood. He first visited Manchester Center, Vermont at age 20 in the summer of 1863 when he, his brother Tad, and their mother stayed at the nearby Equinox House to escape the heat of Washington, DC.
Hildene remained occupied by descendants of the Lincoln family until 1975, when the next to last descendant of the Lincoln-Harlan family, Mary Lincoln Beckwith, granddaughter of Robert and Mary and daughter of Jessie and Warren Wallace Beckwith, died there. In 1978 the non-profit organization, the Friends of Hildene, purchased the property and began restoration of the house, outbuildings and gardens. -Wikipedia
The name Hildene is from the old English words meaning "hill" and "valley with stream". Completed in 1905 in the Georgian Revival style, the house is located on a 300-foot (91 m) promontory overlooking the Battenkill Valley. Approximately half of the 412-acre (167 ha) estate is located at the lower level of the valley and includes meadows and wetlands. A formal garden in the form of a cathedral's stained glass window was planted in 1907. The window pattern is defined by privet hedge and filled with mixed borders of annual and perennial flowering plants providing the multicolored "stained glass." The garden is especially noted for its collection of over 1,000 herbaceous peonies.
In 2008, the Rowland Agricultural Center at Hildene Farm opened to the public with its herd of Nubian goats and cheese-making facility. In the summer of 2011, the restored 1903 wooden Pullman palace car, Sunbeam, made its home at the Manchester estate. The car came off the line during Robert's tenure as president of the Pullman Company.-Wikipedia
The leading horticulturist at Hildene will be giving us a special presentation to our groups while we are there.
But That's Not All!
We will also be stopping at The Hancock Shaker Museum-Pittsfield, Mass
On Friday the 5th we explore at the Hancock Shaker Museum
"Farming has been at the heart of Hancock Shaker Village for over 200 years. Today we operate a vibrant working farm that continues the Shaker tradition by practicing a distinctive kind of farming, based in both historic Shaker farming principles and modern regenerative agriculture. We believe that ecological health, thriving crops, happy livestock, and human wellness are inseparable, and are committed to sharing the abundance and traditions of our farm with our community. We invite you to come share in our bounty. Eat with us, learn with us, and grow with us."
For lots more information go to:
Hancock Shaker Village – HSV brings the Shaker story to life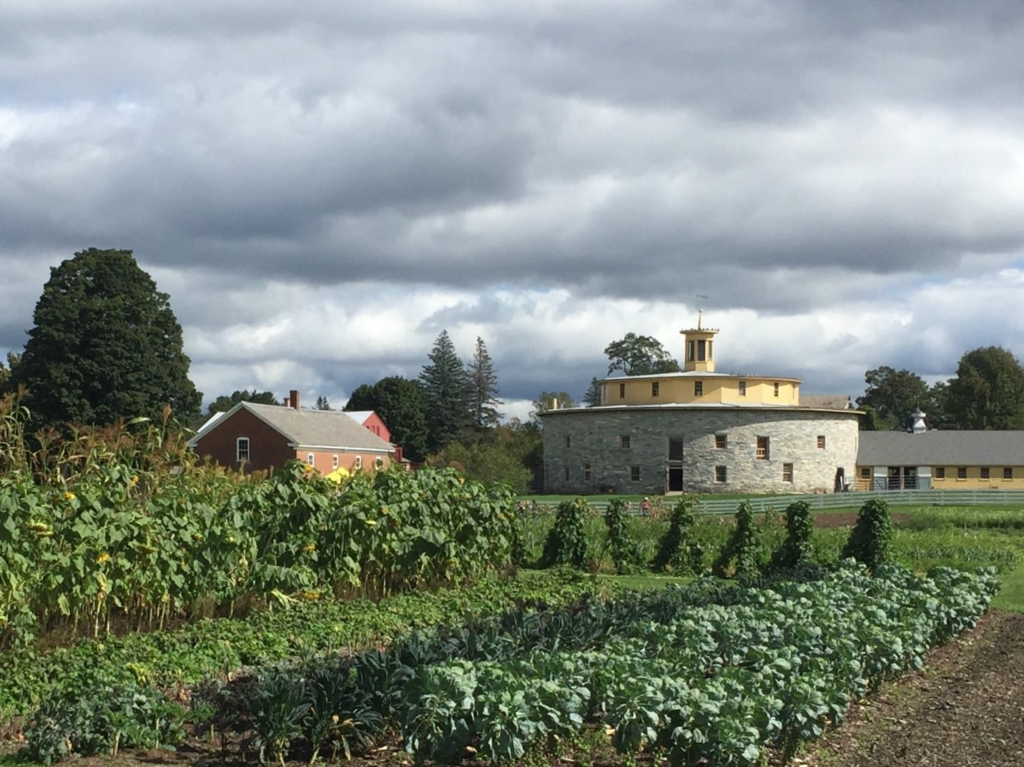 AND….
The Berkshire Botanical Garden
Stockbridge, Mass
Our second stop on Friday the 5th
A showcase of horticulture and garden design and a "museum of living things," Berkshire Botanical Garden's 24 acres feature dozens of display areas that are educational, functional, and highly ornamental, with plant collections emphasizing plants that are native to the Northeast or that thrive in Zone 5b. Among the oldest in the region, the gardens have evolved and expanded over the years in breadth and variety, with its newest, "Lucy's Garden" featuring topiary animals and other 'live' sculptures, opened in June, 2019.
For more information go to: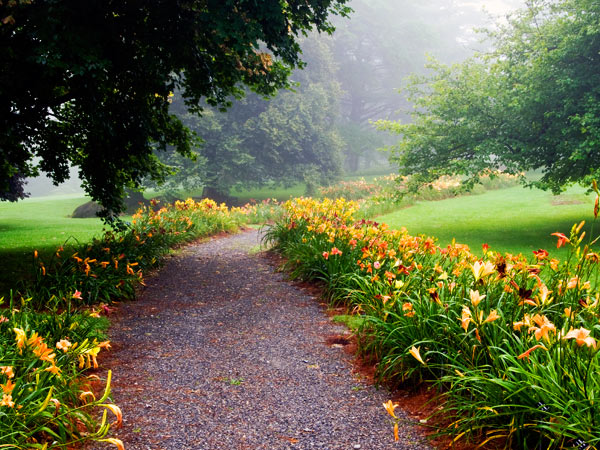 We are so excited to be going on another great Ballantyne Gardens trip! We would love to have you join us for some great history, lovely gardens and so much more!
The price of this trip is $380.00 per person and includes: bus fare, hotel for one night, admissions to all venues, one lunch and water and snacks. Unfortunately due to the availability of hotel rooms, we regret, we will not be able to take single travelers on the trip.
Call or email to receive our sign-up sheet and other trip materials. Please include your name, phone number and address. Reservations must be made by June 15th, 2022
315-453-0621 or ballantyne3@verizon.net