Kind words from our clients:
"Such a pleasant day spent at the Mount and Berkshire Botanic Garden. As usual it was another of your well-planned bus trips. You guys are the best! Thank you again." KK
"I want to thank you for all you do to make these trips so wonderful. I enjoyed so much, the Brooklyn Botanic Garden and the Cloisters." KM
Trip to The NY Botanical Garden and The Leonard J. Buck Rock Garden
Saturday, June 24th and Sunday June 25th
On Saturday, enjoy the beautiful Leonard J. Buck rock gardens in Far Hills New Jersey. The Leonard J. Buck Garden is one of the premier rock gardens in the eastern United States. Begun in the late 1930's, the garden has reached a breathtaking point of maturity. It consists of a series of alpine and woodland gardens situated in a 33-acre wooded stream valley. Named for Mr. Leonard J. Buck, who developed the garden as part of his estate, it was donated to the Somerset County Park Commission by Mrs. Helen Buck in 1976.
Sunday we visit the NY Botanical Garden where we will enjoy the Dale Chihuly garden exhibition, and wander around the gardens. Artworks by world-renowned artist Dale Chihuly will be on view at NYBG in his first major garden exhibition in New York in more than ten years. CHIHULY, presented by Bank of America, will showcase more than 20 installations and include drawings and early works that reveal the evolution and development of Chihuly's artistic process during his celebrated career. Set within NYBG's landmark landscape and buildings, this sensory-filled exhibition is a must-see throughout the changing seasons from spring through fall.
Trip cost: $329.00 per person- double occupancy, $420.00- single
Trip includes: your round-trip seat on the bus, hotel accommodations at The Holiday Inn in Secaucus, NJ,  tickets to The Leonard J. Buck Garden and The NY Botanical Garden, breakfast in the hotel on Sunday.
To register-call 315-453-0621
Call to make your reservation by 5/20/17.

The Philadelphia Flower Show 2017
March 18th and 19th 2017
Please call to register for bus trip at Ballantyne Gardens
(315) 453-0621.
---
What our customers say:
"a big thank you for all the work you put into the planning and execution of the trip-it was a nice group of people, the accommodations and meals at the hotel were top notch, and Longwood Gardens and the Flower Show were fabulous…"-Jean D
The 2017 Philadelphia Flower Show Bus Trip
"The 2017 PHS Philadelphia Flower Show will celebrate the wonders of Holland. From windmills, wooden shoes and cheese, to bicycles, canals and vibrant tulip and flower fields, the largest flower show in the U.S. will share diverse stories of horticulture, innovative eco-design, and modern urban greening and sustainability efforts of the Netherlands."
Each year Ballantyne Gardens takes a bus load of gardeners and garden enthusiasts to The Philadelphia Flower Show. The Philadelphia Flower Show is the oldest and largest flower show in the United States. See amazing gardens built inside the PA convention center. Come home with terrific ideas as well as new garden ornaments and tools from the huge garden marketplace. You can sit in on a seminar or stop at one of the show floor demonstration areas. Every year a new show theme intrigues and delights visitors from around the world.
This year Ballantyne Gardens will be going to The Show March 18th and 19th. We leave bright and early on Saturday morning March 18, 2017 from Ballantyne Gardens, make a short breakfast stop and continue on to Longwood Gardens in Kennett Square PA. We spend several hours enjoying the gorgeous conservatory at Longwood Gardens, and if the weather is nice, and it usually is, there are many great things to see on the grounds as well.
We stay Saturday night at The Mendenhall Inn in Kennett Square where we are treated to a gourmet meal and comfortable bed. Sunday morning we start with a continental breakfast and head off to the show. To see more about the Mendenhall Inn, go to www.mendenhallinn.com. Sunday morning it is off to see the show! Enjoy the show until mid-afternoon, when we head for home.
The annual Flower Show is the nation's oldest and largest flow show, attracting more than 250,000 people annually to view large-scale gardens, elaborate landscapes and over-the-top floral creations.
For more information on The Philadelphia Flower Show, go to www.theflowershow.com. This is our 15th year conducting this trip. We pride ourselves on being the best bus trip to The Philadelphia Flower Show in Central New York. Come with gardeners to get the best experience at the flower show.
Call to Register Today-315-453-0621
Registration is $290.00 per person (double Occupancy) $36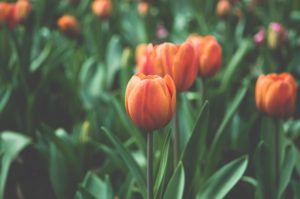 5.00 each for singles.
Trip cost includes transportation, hotel, 2 meals and all tickets.